Spookshow Inc. Visions Of The Blinded World (pt.I,II)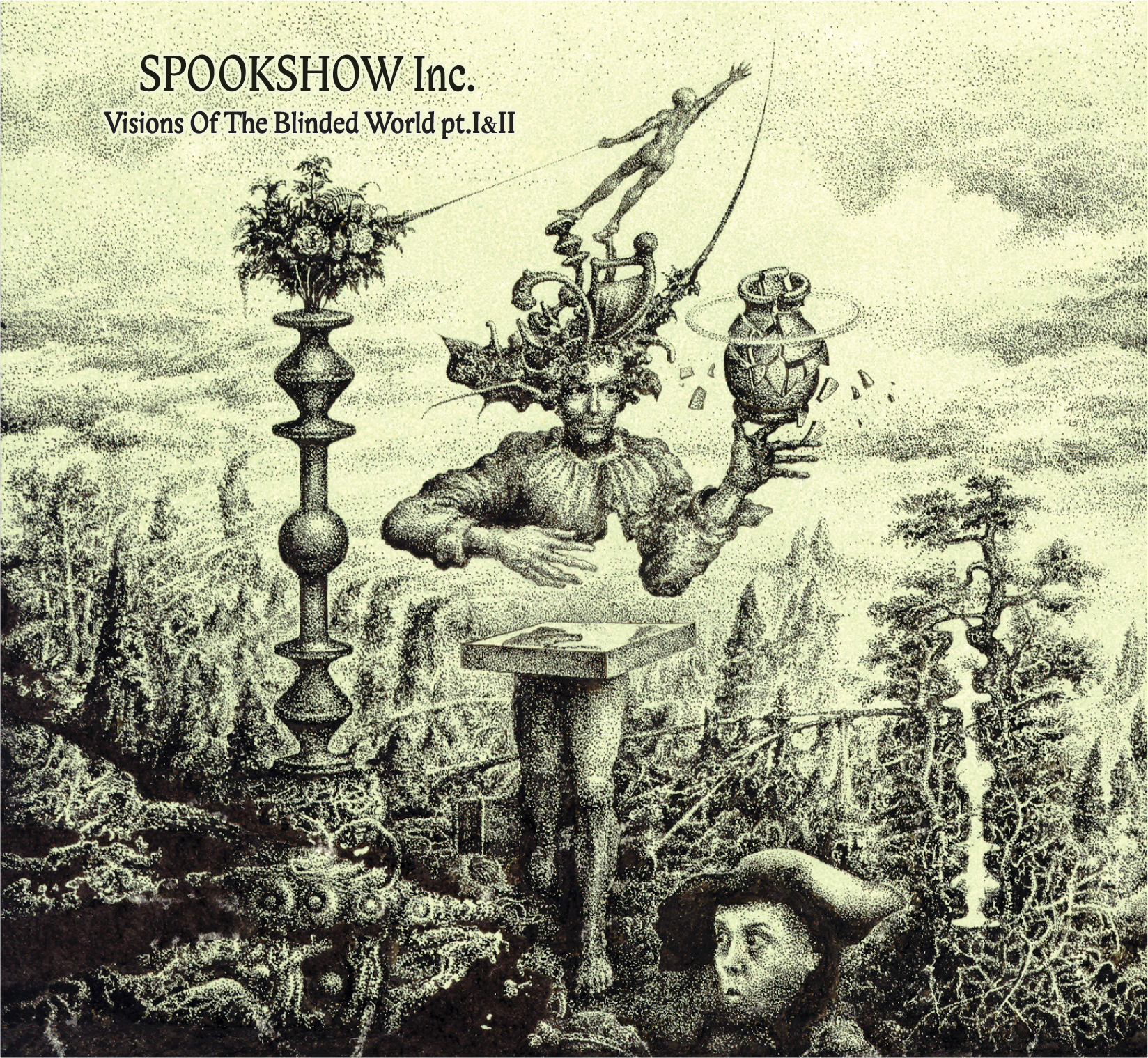 Spookshow inc.  Visions Of The Blinded World (pt.I,II)
Norway's industrial rock group, Spookshow Inc., rattles the world with a chilling and utterly spooky release with a diverse edge never-before-seen in contemporary music..Matthew Forss (Review You)
...Imagine the world cast in imposing ravenous shadows feeding on the psyche and emotional turmoil to  a soundtrack bred form a merger of NIN, Apollo 440, The Prodigy and Skinny Puppy, though this is still a slim-line representation of the adventure abounding the release, and you have rigorously compelling Visions Of The Blinded World (pt.1)...(Pete, The Ringmaster Review)
... First off, the awesome looking cover art is kind of brilliant. When it comes to describe their music it is a bit challenging, because they can integrate quite different styles and influences to their arsenal and this album offers some directions seldom discovered before...Marc Tater (Chain D.L.K)
..."Scary Dream" is already another experiment and here again I've to admit it's a rather successful exposure reminding me of the great Apollo 440 for the guitar play while driven by a speedy d'n'b rhythm. A few other tracks, but especially the outstanding "Falling down Pt. 2" are more experimental carried by a solid and outstanding guitar production and vocals reminding me to Marc Heal (Cubanate) for the harsher vocal part. A last, but essential item of this album is the artistic digipak format and its booklet. Spookshow Inc. appears to be perfectionists taking care for any detail..Elise Din (Side Line Music Magazine).